Regarding graphic design, one of the most commonly used symbols is the heart. The heart symbol is universally recognized as a symbol of love, especially romantic love, affection, and emotion. It is used in various design projects, from Valentine's Day cards to wedding invitations, and even in logos and branding.
However, finding high-quality heart symbols or icons can be a challenge, especially if you are looking for vectors that are free to download.
That is why we have compiled a list of 50+ high-quality heart symbol vectors available for free download.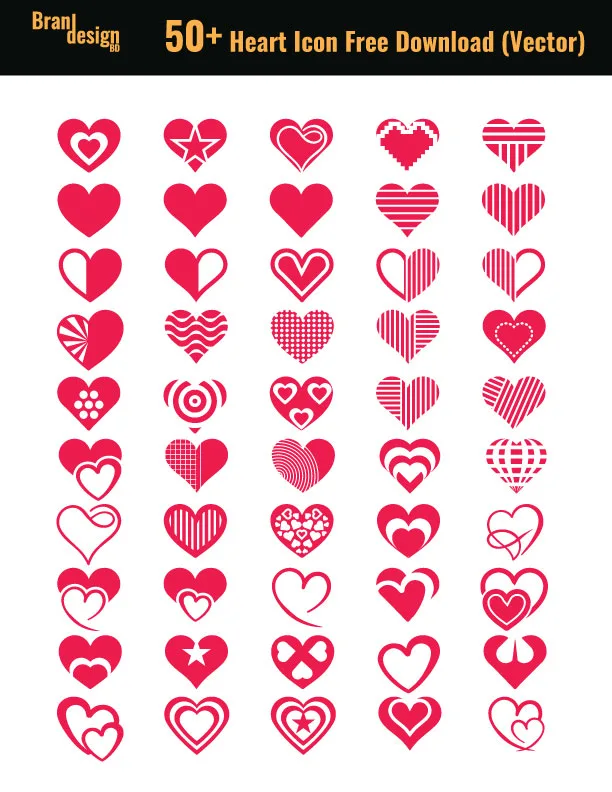 This set of icons in various styles, including outline, filled, and a combination of both. They are all available in one file and pdf format, making them easy to edit and customize.
These heart vectors are perfect for adding a personal touch to your designs. Whether you are designing a Valentine's Day card, a wedding invitation, or a logo, these vectors are sure to add a touch of love and emotion to your designs.
It is also often used in combination with other design elements to create a visually appealing and meaningful design. So go ahead and download these vectors and let your creativity run wild!
In conclusion, the heart symbol is a versatile and widely used symbol in graphic design. The 50+ heart symbol vectors that we have shared are all free to download and use, making it easier for you to incorporate this symbol into your designs. We hope that these vectors will inspire you and help you create designs that will leave a long-lasting impression.
Also, check the recent article about the combination mark logo here and lettermark logo here.
If you want to make any customized icons then contact us now.
To get the Heart Symbol – & copy the love emoji click here.
---