# Payoneer:
Payoneer is a digital payment platform that offers financial services for businesses and individuals worldwide. Founded in 2005, the company has grown to become one of the most trusted payment solutions in the industry. It offers a range of payment services, including cross-border payments, merchant services, and working capital.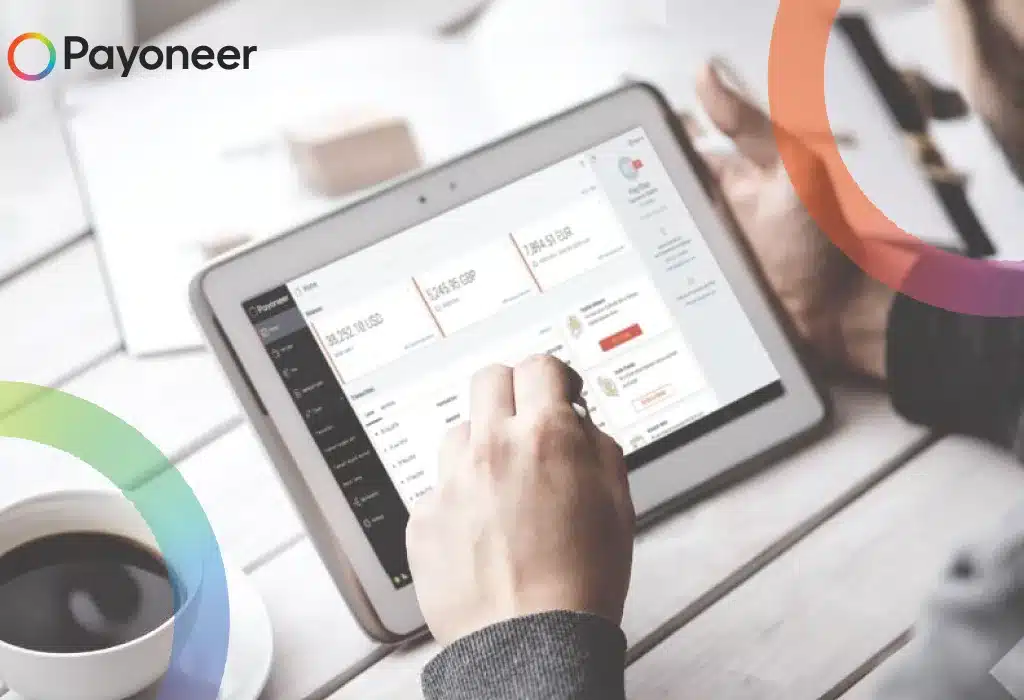 # Some key benefits of using Payoneer as a digital payment gateway:
1. Ability to facilitate cross-border payments. With Payoneer, businesses and individuals can easily send and receive payments from anywhere in the world. This is particularly helpful for freelancers, online merchants, and other professionals who work with clients or partners located in different countries. Payoneer makes it easy to receive payments in different currencies and convert them into your local currency at competitive rates.
2. With Payoneer, businesses can easily accept payments from customers around the world. This includes support for popular payment methods such as credit cards, bank transfers, and e-wallets. Payoneer also offers a range of tools to help businesses manage their payments, including invoicing, payment tracking, and reporting.
3. Payoneer also offers working capital solutions. This includes loans and lines of credit that can help businesses manage cash flow and invest in growth opportunities. Payoneer's working capital solutions are designed to be flexible and customizable, so businesses can choose the financing options that best meet their needs.
4. Payoneer strongly focus on security and compliance. Payoneer is regulated by multiple financial authorities and adheres to strict security protocols to protect customer data and transactions. Payoneer also offers 24/7 customer support to help customers with any questions or concerns they may have. Payoneer offers two-factor authentication (2FA) as an additional layer of security to protect user accounts from unauthorized access.
5. This payment service provider offers competitive rates for cross-border payments and currency conversions, which can save businesses and individuals a significant amount of money compared to traditional banking or payment methods. Payoneer's fees are transparent and easy to understand, so you always know exactly what you're paying for.
6. Easy setup process. Signing up for a Payoneer account is quick and straightforward. You just need to follow just couple of steps to complete and verify the account.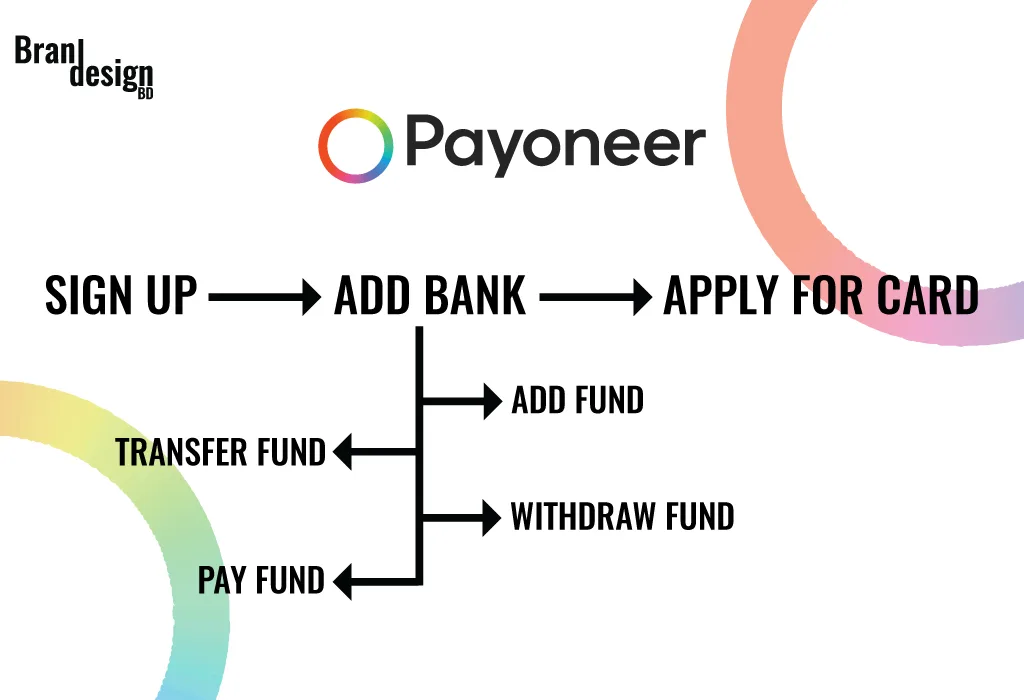 7. It offers a range of value-added services to help businesses and individuals manage their finances more effectively. This includes features such as the ability to pay suppliers and vendors directly through Payoneer, the ability to receive payments in multiple currencies, and the ability to manage your funds and transactions from a single dashboard.
8. One of the unique features of Payoneer is its Global Payment Service. This service allows businesses and individuals to receive payments from companies and clients in different countries, without incurring high fees or delays. With the Global Payment Service, you can receive payments in local currencies from companies such as Amazon, Google, and Airbnb, as well as from clients and customers around the world.
9. Payoneer also offers a range of mobile and web-based tools to help you manage your finances on-the-go. This includes the Payoneer mobile app, which allows you to view your account balance, track transactions, and receive push notifications about payments and other important events. Payoneer's web-based dashboard also provides detailed reports and analytics to help you better understand your finances and make informed decisions about your business.
10. Payoneer also offers a prepaid MasterCard that can be used for online and offline purchases, as well as cash withdrawals at ATM's worldwide. The Payoneer card is a great option for individuals and businesses that need easy access to their funds, without the need to transfer money to a bank account.
One of the advantages of the Payoneer card is that it can be used in any country that accepts Mastercard. This makes it a convenient option for frequent travelers, freelancers, and online merchants who need to make purchases or withdraw cash in different currencies. The Payoneer card also offers competitive exchange rates, which can save you money compared to using a traditional bank card for international transactions.
The Payoneer card can be ordered directly from your Payoneer account, and is shipped to your address within a few days. Once you receive your card, you can activate it online and start using it immediately. The Payoneer card is also compatible with popular digital wallets such as Amazon merchant Pay, Google Pay and Apple Pay, making it even more convenient to use.
One of the benefits of using the Payoneer card is that it offers advanced security features to protect your funds and transactions. This includes the ability to lock and unlock your card by security code and (2FA), set transaction limits, and receive real-time notifications for every purchase or withdrawal. Payoneer also offers 24/7 customer support to help you with any issues or concerns you may have with your card.
11. In addition to the prepaid card, Payoneer also offers a virtual card that can be used for online purchases and transactions. One of the main benefits of using the Payoneer virtual card is enhanced security.
When you make a payment using your virtual card, your personal and financial information is kept private and secure. This is because the virtual card is not tied to your personal bank account, but rather to your Payoneer account, which is protected by advanced security features such as two-factor authentication and biometric login.
The Payoneer virtual card can be easily managed through your online Payoneer account. You can view your virtual card details, track your transactions, and monitor your balance in real-time. You can also easily block or delete virtual cards if needed.
The virtual card can be used to make purchases from any online merchant that accepts Mastercard. This includes popular e-commerce platforms such as Amazon, eBay, and Shopify, as well as smaller retailers and service providers. The virtual card can also be used to pay for online subscriptions and services, such as web hosting and software.

# Some key advantages of using Payoneer as a Graphic Designer :
1. Easy and secure payment processing: Payoneer allows graphic designers to receive payments from clients in a quick and secure manner. With Payoneer, you can easily send and receive payments in multiple currencies, which can be helpful if you work with clients from different countries.
2. Low transaction fees: Payoneer offers competitive transaction fees compared to other payment gateways, which can help graphic designers save money on payment processing.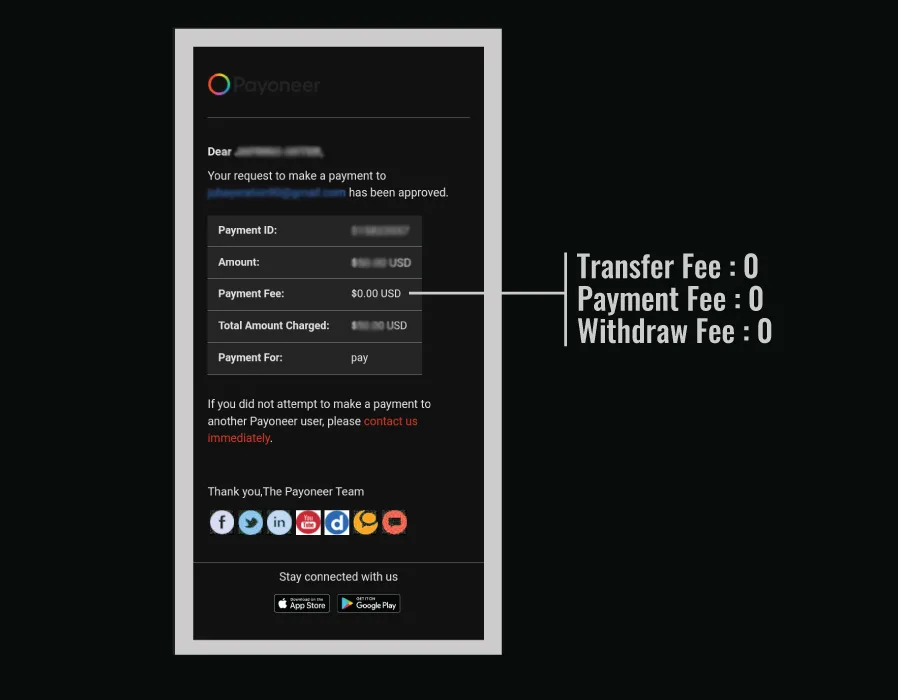 3. Multiple payment options: Payoneer offers various payment options such as bank transfer, local e-wallets, and prepaid Mastercards, which can be useful for graphic designers who need to receive payments in different ways.
4. Faster access to funds: With Payoneer, you can access your funds quickly and easily, which can be helpful if you need to pay for expenses such as software licenses, hardware upgrades, or other business-related expenses.
5. Integration with popular freelance platforms: Payoneer is integrated with various freelance platforms such as Upwork, Fiverr, Freelancer.com, Adobe, Shutterstock, Designhill, 99design and many more. which can be helpful for graphic designers who work on these platforms.

Overall, Payoneer has proven to be a reliable and efficient payment processing solution for businesses and individuals looking to conduct transactions across borders. With its extensive range of services, competitive pricing, and strong focus on security, Payoneer is a valuable asset for anyone looking to expand their global reach and streamline their payment processing.
Is Payoneer safe?
Yes, Payoneer takes security very seriously. They use advanced encryption and fraud detection technology to protect your personal and financial information.
What currencies does Payoneer support?
Payoneer supports over 150 currencies, including USD, EUR, GBP, AUD, and CAD.
Can I use Payoneer for e-commerce payments?
Yes, Payoneer has a service called "Payoneer for E-commerce" that allows you to receive payments from marketplaces like Amazon, Etsy, and eBay.
How long does it take to receive funds through Payoneer?
The time it takes to receive funds through Payoneer depends on the type of transaction and the country you are in. In general, it can take anywhere from a few hours to a few days for funds to be transferred.
Where I found Payoneer live chat support option?
To access the live chat option on Payoneer, Click here.

Also, check the recent article about best micro stock site for contributors here.
---